Posts for tag: orthodontic treatment
By Heritage Hunt Dental
January 26, 2019
You've been concerned for some time about your child's bite, so you've visited an orthodontist for an evaluation. Even though your child is quite young and still with primary teeth, the orthodontist recommends they begin wearing a retainer device, with the possibility of braces in a few years.
That may at first sound like an overly extensive treatment plan. For certain bite problems, however, undergoing an early stage of orthodontic treatment could reduce or even eliminate the need for more advanced and costly treatment later.
An example of such a problem is a crossbite, also known as an underbite. With this type of malocclusion (bad bite) the lower front teeth bite in front of the upper front teeth rather than behind them as in a normal bite relationship. Because the teeth and jaws are still in development (including the primary teeth, which are preparing the path for the permanent teeth erupting later), wearing a retainer device could exert just enough pressure to influence the teeth toward a better alignment.
In essence, the goal of early orthodontic treatment is to intercept a bite problem ahead of time and prevent it from becoming a more serious one later. If early treatment isn't undertaken or delayed until after the eruption of the permanent teeth, it will be much more difficult, if not impossible, to correct the malocclusion. Even if the initial treatment doesn't correct the problem it could at least lessen its severity so that future treatment like braces or clear aligners can correct it with less difficulty and cost.
By getting an early start on bite problems, you'll increase the chances your child will achieve an optimum bite when they reach adulthood. Not only will this enhance their appearance, it will greatly benefit their overall health and mouth function. In these cases, early orthodontic treatment could make all the difference in the world.
If you would like more information on orthodontic treatment for children, please contact us to schedule an appointment for a consultation. You can also learn more about this topic by reading the Dear Doctor magazine article "Preventative & Cost Saving Orthodontics."
By Heritage Hunt Dental
November 11, 2017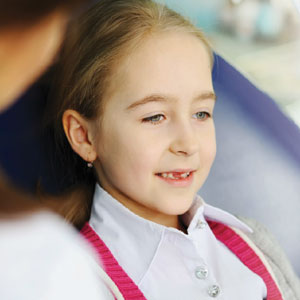 Have you heard about interceptive orthodontics? This type of early intervention could benefit perhaps 10â??20% of children who need orthodontic treatment, making a positive impact on tooth and jaw development, facial symmetry, and overall self esteem. In case you're not familiar with it, here are the answers to some common questions about interceptive orthodontic treatment.
Q: What's the difference between interceptive orthodontics and regular orthodontics?
A: Standard orthodontic treatment typically involves moving teeth into better positions (usually with braces or aligners), and can be done at any age. Interceptive orthodontics uses a variety of techniques to influence the growth and development of teeth and jaws, with the aim of improving their function and appearance. Because it works with the body's natural growth processes, interceptive treatment is most effective before the onset of puberty (around age 10-14), when growth begins to stop. It is generally not appropriate for adults.
Q: What are the advantages of early treatment with interceptive orthodontics?
A: When it's done at the right time, interceptive treatment offers results that would be difficult or impossible to achieve at an older age without using more complex or invasive methods — for example, tooth extraction or jaw surgery. That's why the American Association of Orthodontists, among other professional organizations, recommends that all kids have their first orthodontic screening at age 7.
Q: What are some common issues that can be treated with interceptive orthodontics?
A: One is crowding, where there is not enough room in the jaw to accommodate all the permanent teeth with proper spacing in between. A palatal expander can be used to create more room in the jaw and avoid the need for tooth extraction. Another is a situation where the top and bottom jaws don't develop at the same rate, resulting in a serious malocclusion (bad bite). A number of special appliances may be used to promote or restrict jaw growth, which can help resolve these problems.
Q: How long does interceptive orthodontic treatment take?
A: Depending on what's needed, a child might wear a device like a palatal expander or another type of appliance for 6-12 months, followed by a retainer for a period of time. Or, a space maintainer may be left in place for a period of months to hold a place for a permanent tooth to erupt (emerge from the gums). Interceptive treatment ends when a child's jaw stops growing.
Q: Will braces still be needed after interceptive treatment?
A: Often, but not always, the answer is yes. However, interceptive treatment may shorten the period of time where braces need to be worn, and can help prevent many problems later on.
If you have additional questions about interceptive orthodontics, please contact our office or schedule a consultation. You can learn more in the Dear Doctor magazine article "Early Orthodontic Evaluation."
By Heritage Hunt Dental
August 28, 2017
Mayim Bialik has spent a good part of her life in front of TV cameras: first as the child star of the hit comedy series Blossom, and more recently as Sheldon Cooper's love interest — a nerdy neuroscientist — on The Big Bang Theory. (In between, she actually earned a PhD in neuroscience from UCLA…but that's another story.) As a child, Bialik had a serious overbite — but with all her time on camera, braces were just not an option.
"I never had braces," she recently told Dear Doctor – Dentistry & Oral Health magazine. "I was on TV at the time, and there weren't a lot of creative solutions for kids who were on TV." Instead, her orthodontist managed to straighten her teeth using retainers and headgear worn only at night.
Today, there are several virtually invisible options available to fix orthodontic issues — and you don't have to be a child star to take advantage of them. In fact, both children and adults can benefit from these unobtrusive appliances.
Tooth colored braces are just like traditional metal braces, with one big difference: The brackets attached to teeth are made from a ceramic material that blends in with the natural color of teeth. All that's visible is the thin archwire that runs horizontally across the teeth — and from a distance it's hard to notice. Celebs like Tom Cruise and Faith Hill opted for this type of appliance.
Clear aligners are custom-made plastic trays that fit over the teeth. Each one, worn for about two weeks, moves the teeth just a bit; after several months, you'll see a big change for the better in your smile. Best of all, clear aligners are virtually impossible to notice while you're wearing them — which you'll need to do for 22 hours each day. But you can remove them to eat, or for special occasions. Zac Efron and Katherine Heigl, among others, chose to wear clear aligners.
Lingual braces really are invisible. That's because they go behind your teeth (on the tongue side), where they can't be seen; otherwise they are similar to traditional metal braces. Lingual braces are placed on teeth differently, and wearing them often takes some getting used to at first. But those trade-offs are worth it for plenty of people. Which celebs wore lingual braces? Rumor has it that the list includes some top models, a well-known pop singer, and at least one British royal.
So what's the best way to straighten your teeth and keep the orthodontic appliances unnoticeable? Just ask us! We'd be happy to help you choose the option that's just right for you. You'll get an individualized evaluation, a solution that fits your lifestyle — and a great-looking smile!
For more information about hard-to-see (or truly invisible) orthodontics, please contact our office or schedule a consultation. You can read more in the Dear Doctor magazine articles "Orthodontics for the Older Adult" and "Clear Aligners for Teenagers."